Chiropractor in Saint Paul, MN
We can improve your health with chiropractic wellness. Call for an appointment at (651) 699-3366
Dr. Robert C Slater BA, MSc, DC, CME, DACO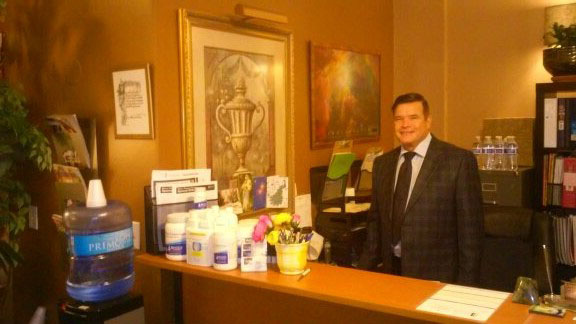 ​Chiropractic care uses non-invasive techniques to manipulate the spinal column and encourage proper alignment within the musculoskeletal frame.
A visit to our all-natural clinic starts with a friendly greeting from our staff and a consultation with our chiropractor in St. Paul, MN -Dr. Robert C Slater DC DACO. Depending on your current health and whether you have any existing injuries or subluxations, we will prescribe a chiropractic care plan centered on correction, maintenance or prevention.
Our patients span all ages, and we are proud to offer chiropractic care to the entire family, from children to seniors. Dr. Slater DC DACO also provides $50 DOT Physicals for CDL holders as required by the Department of Transportation. Please contact us if you would like to schedule a DOT Examination at your home or office in St. Paul or Eden Prairie. Our health recommendations may include regular or frequent chiropractic visits, as well as changes in lifestyle habits, such as sleep positions, eating habits and stress management.
Find out why Dr. Slater DC DACO is one of the best chiropractors in St. Paul, MN.
Call our office at (651) 699-3366 for an appointment today!