Outstanding Spinal Expertise
Dr. Robert C. Slater DC is a compassionate and committed primary health care provider. Gentle and safe diversified spinal adjustments, backed up with an array of the highest level of orthopedic understanding, acupuncture and comprehensive nutritional support make this clinic an excellent source of chiropractic care.
Dr. Robert C Slater BA, MSc, DC, CME, DACO
Dr. Robert Slater DC's Invitation To Excellent Health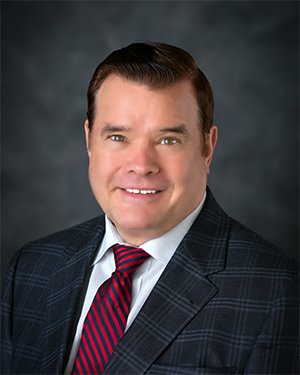 Dr Robert C Slater, primary care chiropractic physician, has earned his public trust, authority, and respect to administer medically needed chiropractic with complete confidence. He knows what spinal and therapy care you need by experience gained in serving thousands of people over the past 37 years. That safe and effective spinal and extremity care alleviates suffering from injury, as well as to promoting healing and wellness there can be no doubt. You as an individual in seeking the best of care at his St. Paul clinic will be a valued part of this confident tradition of integrity and helpfulness.
Dr Robert C Slater DC remains in good standing with the Minnesota Board of Chiropractic Examiners. Dr Slater has achieved some of the high levels of education and accomplishment within his professional life. Of the 70,200 odd DC's in the USA, less than 200 have achieved Diplomate of Orthopedic credentials, which places him academically, with all his years of experience, in the top 97% of his profession. Dr Robert C Slater is also an ordained minister for the past 20 years, serving the public within his profession as a trusted counselor when needed. In this regard, he is also there to help you and your loved one through the Four Celebrations of life: Birth, Puberty, Marriage and Death.
Call our office at (651) 699-3366 for an appointment today!
Dr. Robert C Slater, as a doctor of chiropractic, is a master healer who understands the art of creating wellness while scientifically managing acute or chronic spinal, arm or leg joint misalignments. For 37 years Dr. Slater has witnessed significantly improved function and reduction in pain through chiropractic manipulative therapy in patients injured in motor vehicle accidents, work-related injuries or personal injury. These beneficial clinical results apply not only to the spine but to all joints of the arms and legs.
The most powerful yet most simple chiropractic technique for treatment of spinal injury and nerve roots, as well as the prevention of spinal degeneration, is careful and gentle adjustments to spinal segments that are not moving fully within their normal ranges of motion. The immediate motivation to have chiropractic treatment, in this case, is to skillfully adjust the spine and or joint so that all ligament and tendon pressures of the spine protect the disc between each segment from high stress or frank injury.
Such a poorly moving vertebra is said to be "subluxated'' or simply locked up. A subluxated [locked in abnormal alignment] vertebral causes the following immediate spinal dysfunction: (1) increased para-spinal ligament tension, (2) inflammation of the intervertebral disc and (3) disruption of nerve impulses coming into the spine and going out from the same level as the abnormally moving spinal segment. For example, in addition to having mid-back pain, the stomach can't produce adequate levels of hydrochloric acid for the digestion of proteins with the 6th thoracic vertebra is "subluxated".
Dr. Slater has kept abreast with the modernization and sophistication of spinal joint adjusting techniques. Not only does Dr. Slater hold a doctorate of chiropractic, but he is also nationally board certified as an orthopedic diplomate. Dr. Slater has further completed a Master's degree in anatomy with special interests in all pelvic and lower back anatomy.
READ MORE>