At Dr. Slater's St Paul Healing Hands Wellness chiropractic office, get the latest in 3-D foot scans for total posture evaluation. For great energy and balance, give your body the unique one of a find customized [19 laser point comparative analysis of each foot] and perfectly fitted orthotic you deserve. There is no charge for this remarkable arch supportive office visit and scans obtained.
Benefits of ultra-durable custom-made living orthotics crafted and made just for you:
1-Personalized Functional Support for all the bones and joints of the foot.
The human foot is a flexible yet very strong and complex mechanical structure containing 26 bones, 33 joints (20 of which are actively articulated), and more than a hundred muscles, tendons, and ligaments. The joints of the foot are the ankle and subtalar joint and the interphalangeal articulations of the foot
Considering the average person takes between 3,000 to 5,000 steps a day, one of your primary health considerations must be a comprehensive arch analysis comparing the lateral, median and medial arches of each foot, from the front to the back of each foot. This method is a first port-of-call to deal with sore feet, tired leg muscles, achy knees, lower back pain, feeling of imbalance or incoordination and headaches.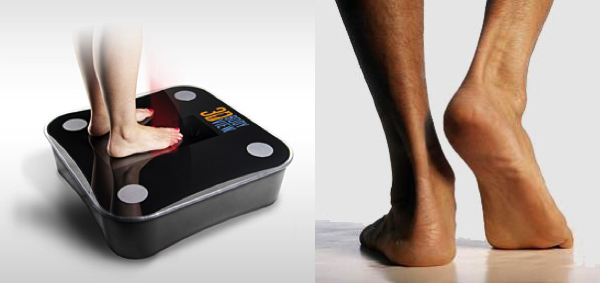 Call: 651-699-3366 to feel better from Tip to Toe
2-Functional 3-D foot scans to promote optimum body posture and balance.
Every time your foot strike the ground and supports your body weight with an unsupported arch significant postural and biomechanical abnormalities occur. With an overall lateral to medial arch deficit of less than 2mm the following postural problems occur:
1-the same sided leg rotates internally more than it should resulting in an injury prone ankle
2-the same sided knee tilts and rotates internally more than required for normal posture and manifest as knee problems
3-the same sided pelvis and sacro-iliac joint ff arch deficit rotate backward more than normal and result in pelvic weakness
4-in the same side of the neck, spinal body and facet joints rotate towards this side and create spinal soreness
5- all of the above foot related postural deficient and imbalances generate an imbalanced brain function created by a stream of irregular nerve signals coming up into the brain from the arch-compromised side resulting in left to right imbalances and poor of coordination in general.
Be you truck driver, coach, sportsman, office worker, caregiver or house person, call now [651-699-3366] for your no-cost professional functional orthotic prescription for shoe inserts. They will help align your ankles, knees, spine and promote balance brain function.
Do not wait another day to get your free 3-D foot scan: call Dr Slater at 651-699-3366 to stride to live a posture perfect life.