The Art and Science of Treating Stomach Acupuncture Points Help Restore Health To Your Digestive System. If you are experiencing heartburn, insomnia, bloating associated with excess heat in the stomach meridian seek professional acupuncture help now.
Call: 651-699-3366 or 952-217-9587 Today
The function of the stomach meridian affects every other part of the body as digestion plays an essential role in keeps all organs healthy.
The all-important functions of the stomach meridian and organ are:
1- to initiate and control 'rotting and ripening' of foods and fluids consumed during a meal.
2-to control descending of qi energies in the first stage of digestion or the descending of partially digested foods and fluids.
Imbalances of the stomach qi energies show up as indigestion, loss of appetite, pain and congestion of the epigastrium, belching, nausea and vomiting. There are many points along the stomach meridian used to treat these digestive maladies.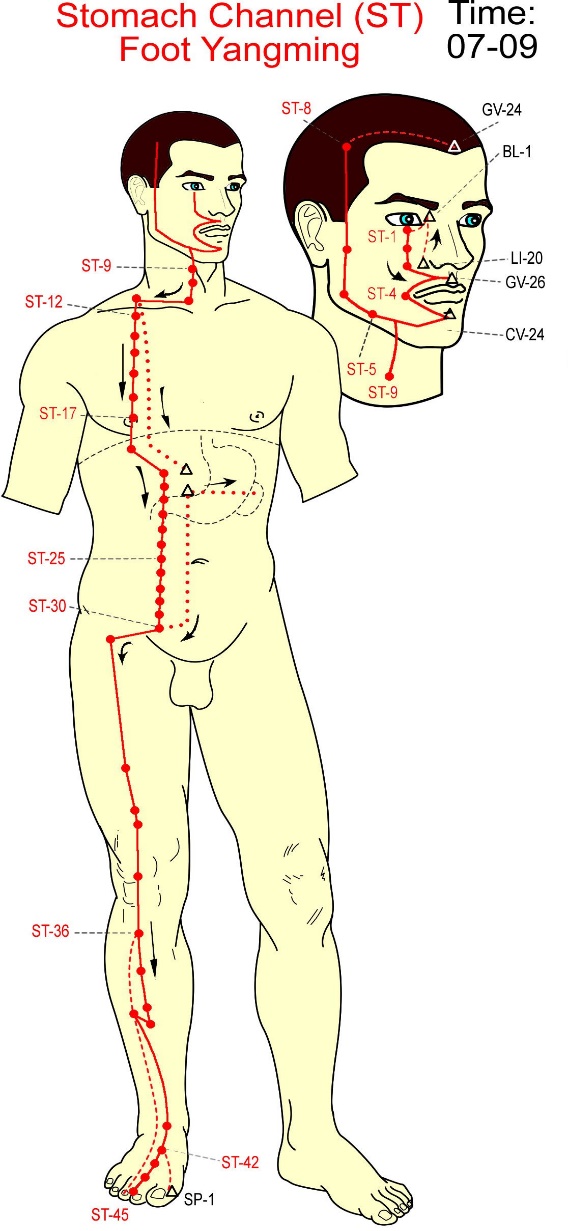 Stomach acupuncture point #6: treats clenched jaw, jaw pain and toothache.
Stomach acupuncture point #7: treats tinnitus, facial neuralgia and tempor-mandibular pain.
Stomach meridan point # 8: is one of the best points to treat migrain headaches associated with nausea and vomiting.
Stomach acupuncture point #36: this commander point treats all digestive issues: nausea and vomiting. Acupuncture treatment of this point helps the digestive system maintain overall health of the body.
Stomach acupuncture point #40: acupuncture treatment of this point clears phlegm associated with asthma, cysts, obesity and atherosclerosis.
Stomach acupuncture point #44: acupuncture treatment of this point clears fire/heat from the stomach which is great to releive acid reflux, burning epigrastic pain or smelly stools.
In addition, stomach meridian points are important and effective in treating headache, as well as pain around the eyes, face, cheeks, nose, lips, in the teeth and/or gums.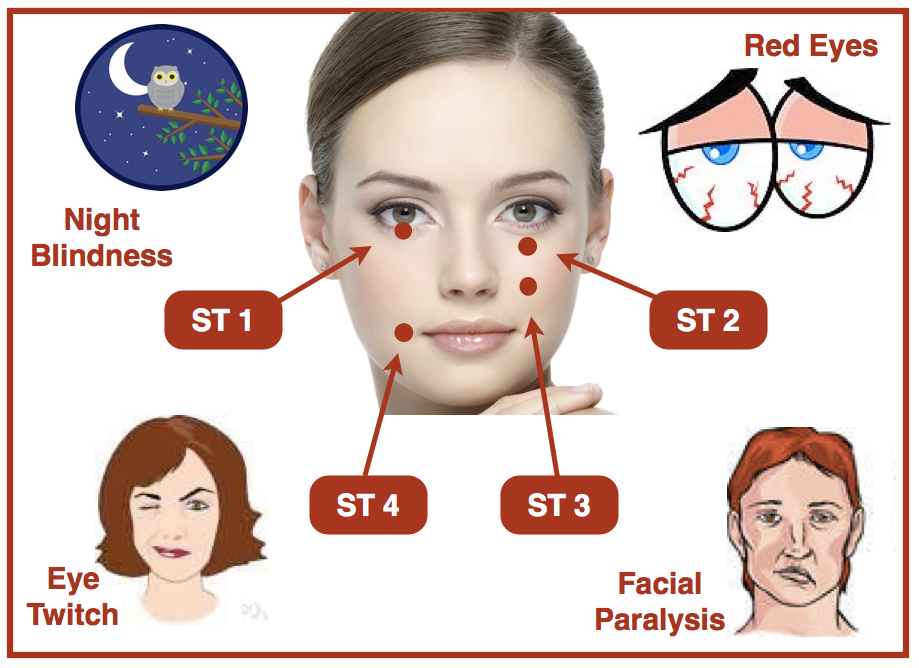 If You Experience Stomach Problems Associated with Over-eating, Anxiousness, Eating Too Cold or Too Hot foods, Eating Too Fast, Or Too Late At Night, Call Dr. Robert C. Slater DC, CAp at Healing Hands Wellness LLC today at 952-217-9587 For Professional Acupuncture Assessment and Treatment
Call: 651-699-3366 or 952-217-9587 Today